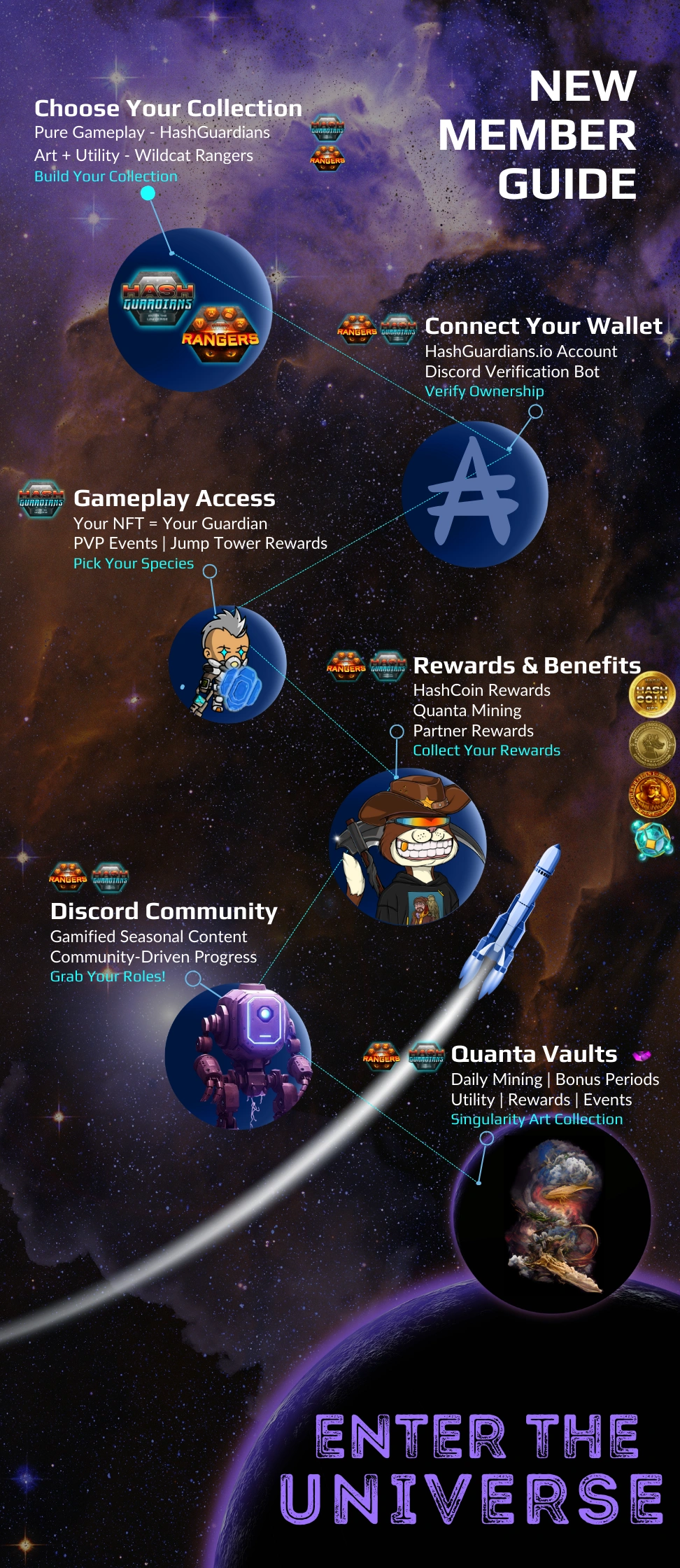 Feel free to try out our Pre-Alpha sample content by creating an account and selecting the Start Game option on your account menu!  The Infinity Jump Tower mini-game is accessible on the lower-right hand side of the town in Western World and the Top 10 high scores each week receive HashCoin Rewards.  Good Luck and we will see you in the 'Verse!

Join our Discord community for more info and help with any questions you might have!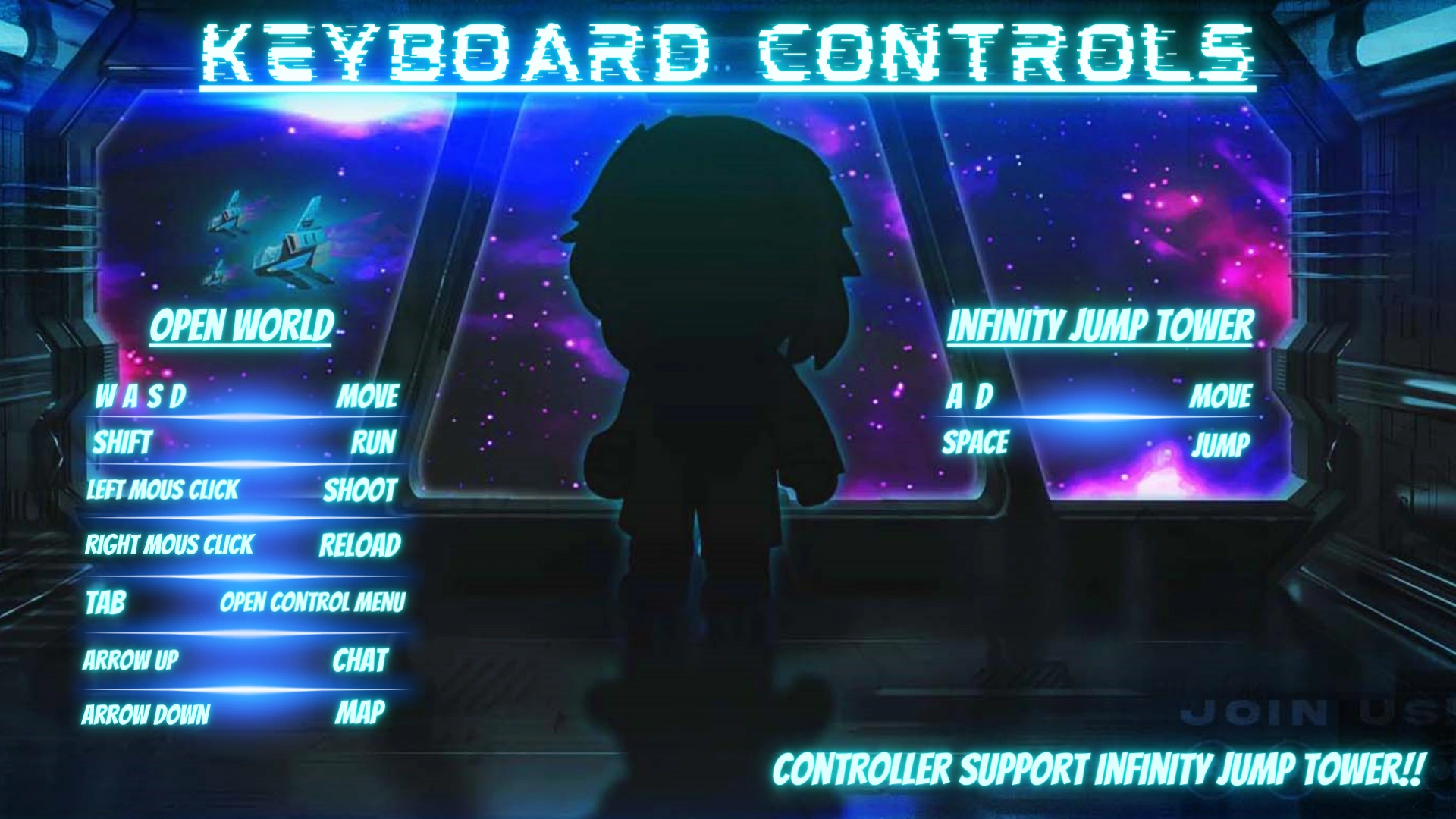 Hold down SHIFT to run faster!
Controllers can be used on the open-world map using a mapping software like ReWASD or similar.
Super Jumps can be started in the Infinity Jump Tower by maintaining high side-to-side speeds while in the air – practice on the bottom of the Jump Tower to get a feel for it. 
Chain together multiple Super Jumps to start building up Combos for a scoring multiplier!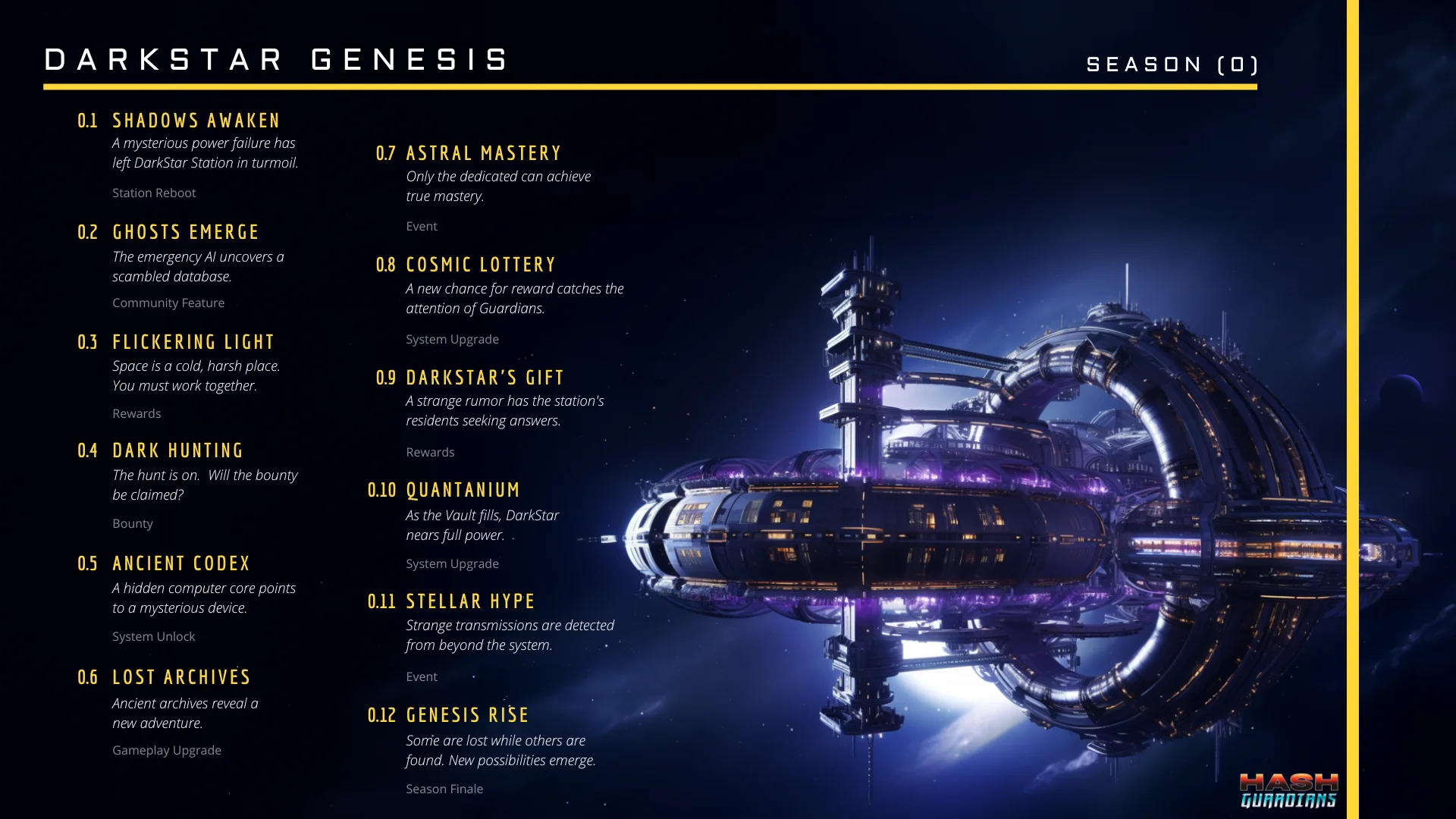 Seasonal Community Content
Seasonal content has been added to the HashGuardians community Discord with the launch of our new gamification features and the VaultMaster Discord bot.  
Season Chapters are now at the top of the channel list. Chapters are unlockable stages of fun, utility, and lore that will fuel our progression and growth as a community. Chapters will contain everything from new partnerships, discord features, events, reward systems, raffles, bonus earnings, gameplay features, and more. New seasons will start after the current season finishes, and there is no limit on what the community might discover if we work together to make it happen.
The Community Vault is the key to unlocking each chapter and can be seen in the member's list on the right side. Season Chapters will be unlocked when the community vault balance reaches the required balance for that chapter. As Guardians, we will need to work together to earn quanta, make donations to the community vault, and push the progress of the community forward.
Methods of Earning Quanta will be unlocked as chapters are unlocked in the story of the HashGuardians, starting with Season (0): DarkStar Genesis. There will be multiple ways to earn quanta besides /work commands as we seek to engage our community members.
As we begin, there are three ways to earn Quanta with the new system:
1) Chat in the ⁠
︱undead-lounge discord channel is now rewarded with quanta paid out automatically. This is similar to the XP systems you may already be familiar with and is open to all community members.
2) Quanta Mining and the associated gamification is available for verified HashGuardian and Wildcat Ranger owners in the Quanta Mines Discord channel.  
3) Server Boosting is a way for community members to directly support our community.  Server Boosters will be rewarded for their kindness at rate of 1000 Quanta per day, distributed at the end of each month.  
A new utility is nearing....